Austin, Houston, and Dallas aren't the only Texas cities where the real estate market has been booming. Homebuyers are adding Waco to their list of Texas cities where the cost of housing is still relatively affordable—especially when compared to the super-heated big cities in Texas and on both coasts.

Waco Homes for sale are centrally located between Austin and Dallas, and residents of Waco can enjoy a friendly, small-town feeling and have access to the amenities of larger cities close by.

Homes for sale in Waco are attracting newcomers from crowded, high-tax states. These buyers are looking to get away from jammed urban areas and start lives in smaller cities and towns. In Waco, people can stretch out in a larger, more comfortable home, and for less money. This makes Waco especially attractive to people who work from home or have a growing family.


Local spotlight
Waco has exploded in popularity thanks to celebrity "fixer-uppers" Chip and Joanna Gaines. The couple owns and operates Magnolia Homes, a remodeling and design business based in Waco. They also starred in an HGTV show where they "turn dilapidated but potential-rich houses into showplaces that are helping revitalize whole neighborhoods throughout central Texas." The show ran from 2013 to 2018 when the couple decided to go on hiatus. The show is expected back soon in a new version called, "Fixer Upper: Welcome Home" on Discovery+.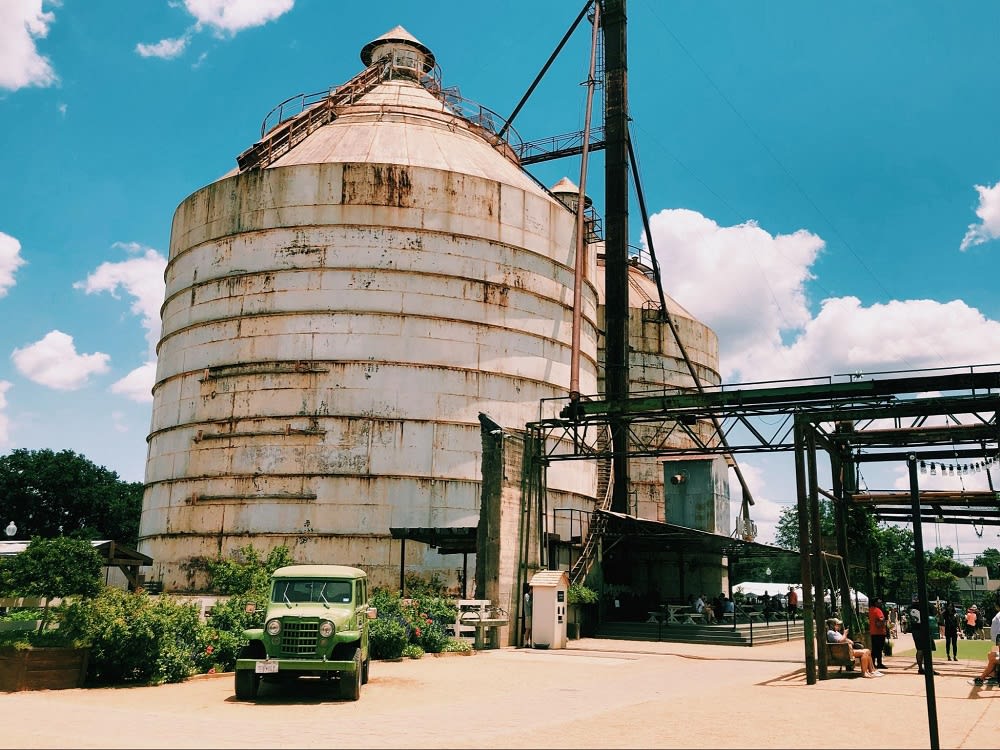 While some people felt the popularity of "Fixer Upper" caused prices of Waco real estate to soar, the show certainly put Waco on the map. Chip and Joanna showcased the city's friendly, down-to-earth residents. The couple liked Waco so much, they opened Magnolia Market at the Silos, a downtown shopping complex that fills two blocks. The complex is known for its two 120-foot silos built in 1950 and leftover from the Brazos Valley Cotton Oil Company. Magnolia Market features various shopping outlets, a bakery, and food trucks.
Home prices in Waco
According to the Waco Association of Realtors, the median price of a home in McLennan County is $215,000, with homes spending an average of 48 days on the market. Home prices and closed sales in McLennan County continued to rise through 2020 and into 2021; it is anticipated that this trend will continue.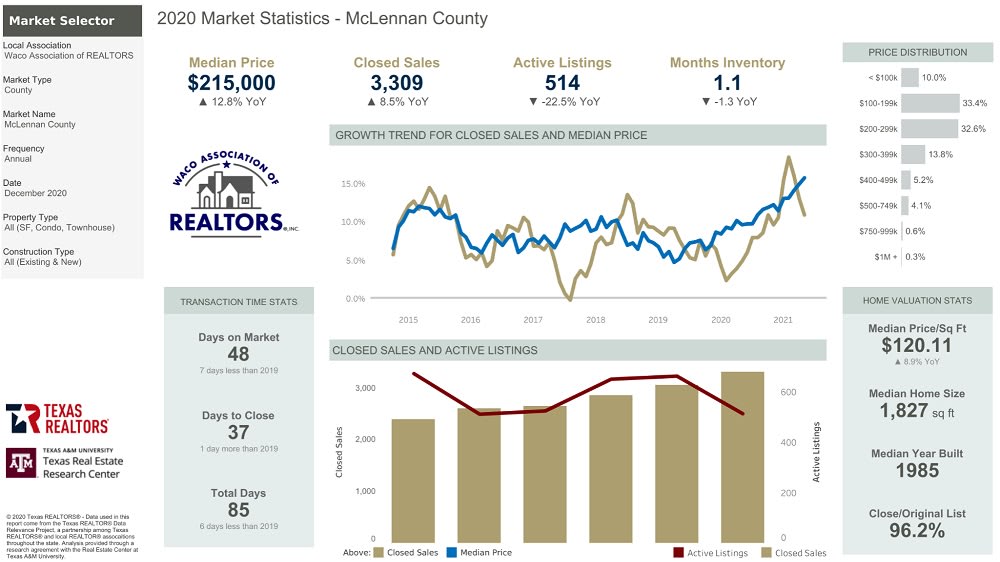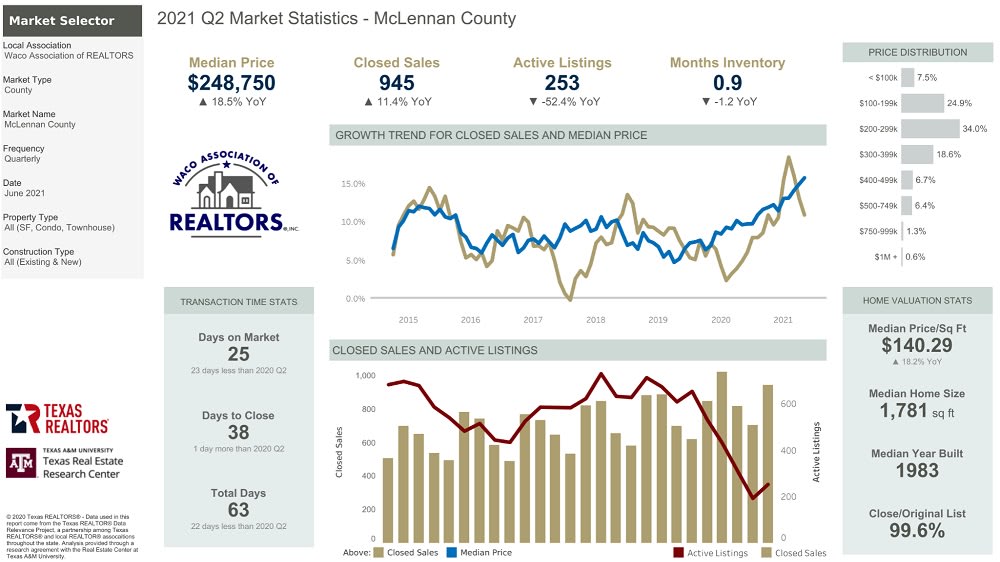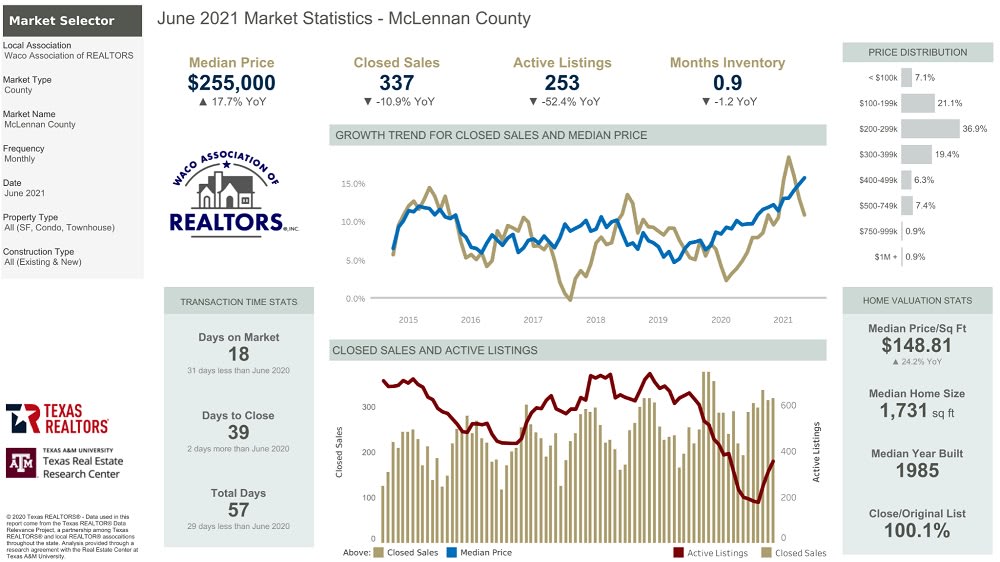 As of August 2021, the Waco Association of Realtors also reports that the median home price of a Waco home is $173,500. While the number of closed sales and median price of a home in Waco dipped in 2020, likely due to the onset of the COVID-19 pandemic, these numbers have risen through 2021, a trend that is likely to continue into 2022.
Choose an agent and get preapproved
Once you've decided Waco real estate is right for you, there are some steps to take before you start viewing houses.

First, set a budget and meet with a mortgage lender to get preapproved for a loan. The banker will look at your monthly income, credit score, and other financial factors to determine how big of a loan you qualify for. When you make an offer on a house, being preapproved for a mortgage will be an assurance to the seller that your financing is solid.

Second, interview experienced real estate agents and hire the one you feel most comfortable with. Having someone you like and trust will accelerate the home buying process and make for better negotiation with sellers. An experienced Waco real estate agent can help you set up viewings, negotiate contracts, and close on your Central Texas dream home.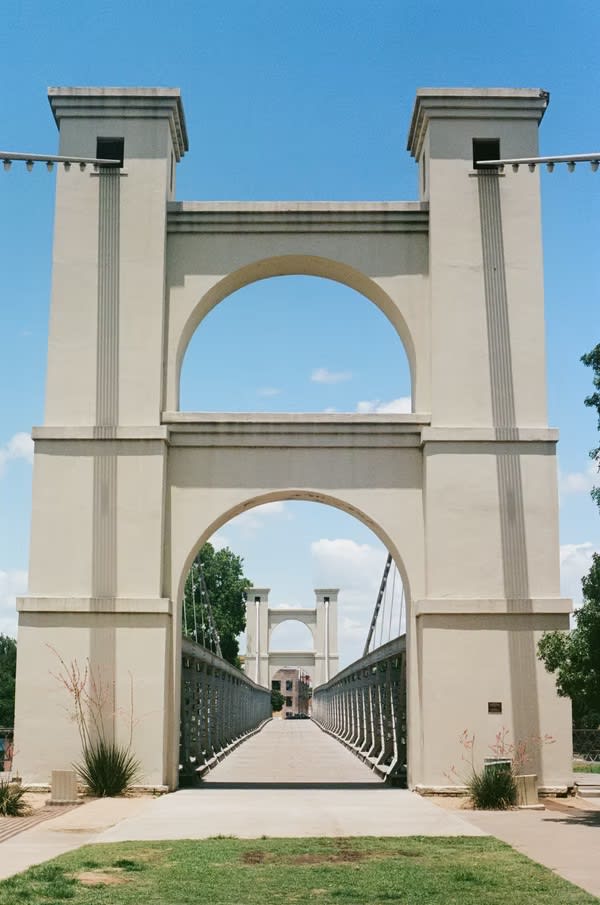 Explore Waco neighborhoods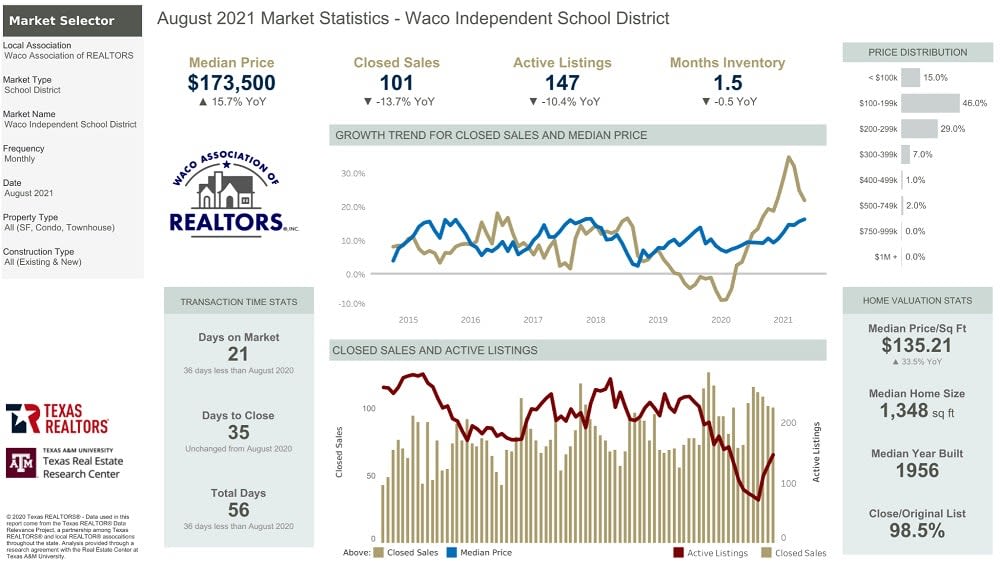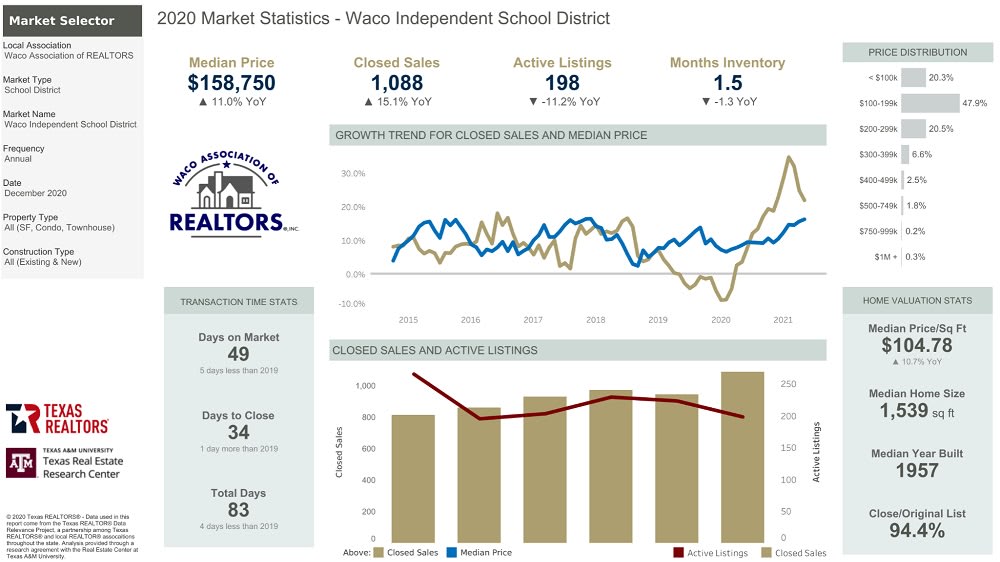 Landon Branch
Landon Branch is a comfortable, popular neighborhood on the west side of Waco, nestled up against Lake Waco. It features older, larger homes, with plenty of open space. Buyers can find homes close to the city's median price range, but homes for sale in Waco get more expensive the closer you get to the water. For instance, there are properties beginning at $710,000 and going all the way up to $4.3 million for a large luxury home (six bedrooms, 12 bathrooms, and 13,570 square feet) with water frontage.
North Lake Waco
North Lake Waco is an expansive neighborhood on the west side of the city and, as its name implies, is situated on the north shore of Lake Waco. Many homes in this neighborhood range from $500,000 all the way up to $5.2 million for a 9,964 square foot house featuring three bedrooms and seven bathrooms.
Mountainview
Mountainview is a comfortable neighborhood south of Landon Branch that also is on the shore of Lake Waco. As mentioned above, houses are more expensive the closer they are to the water. However, because Mountainview extends inland, many homes are in the $200,000 range.
Brook Oaks
Brook Oaks is a neighborhood that is close to both downtown and Baylor University. It has both single-family homes and condos, as well as many apartments.
Austin Avenue
Austin Avenue is a nice neighborhood that's not far from downtown and Baylor University, making it popular with professors, students, and families. It's one of the city's oldest neighborhoods, and it's filled with businesses and public space. Homes here tend to be on the pricier side, as most are above the median home value.
West Waco
West Waco is a residential neighborhood with a decent selection of three and four-bedroom homes that are generally listed above Waco's median price.

If you're thinking of buying (or selling!) Waco real estate in 2022, contact The Truss Team today for local, trustworthy expertise and the best customer service that Central Texas real estate has to offer.