Some of the best events you find in Waco are the ones that you stumble upon.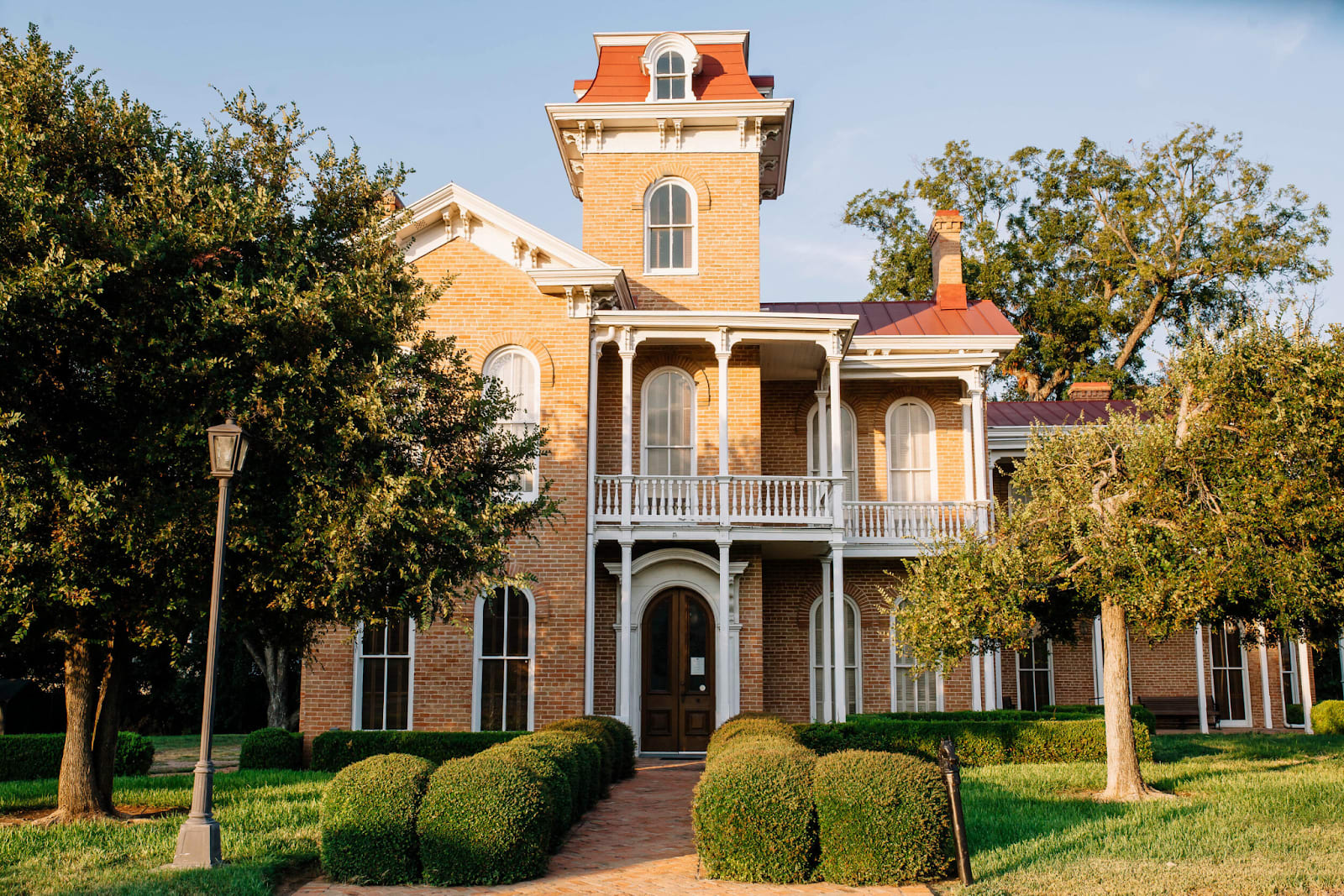 I heard SOOO many people talk about how they find out about this event by attending another Halloween event.
The Historic Waco Foundation is one of my favorite places to visit and learn from. Everyone from the Director, Eric to the Marketing Guru Kat are so passionate about preserving the history of Waco.
These Waco historic homes are museums right in the heart of downtown, but I specifically want to talk about the coolest event that has grown year after year, Sitting up with the Dead. I know that sounds odd and daunting, but so much about what we know of common everyday funeral practices came from the Victorian Era!
My job was working funeral wreaths, which was so interesting. Funeral Wreaths helped the public know the home was in mourning.n
(I never pass up an opportunity to be in costume)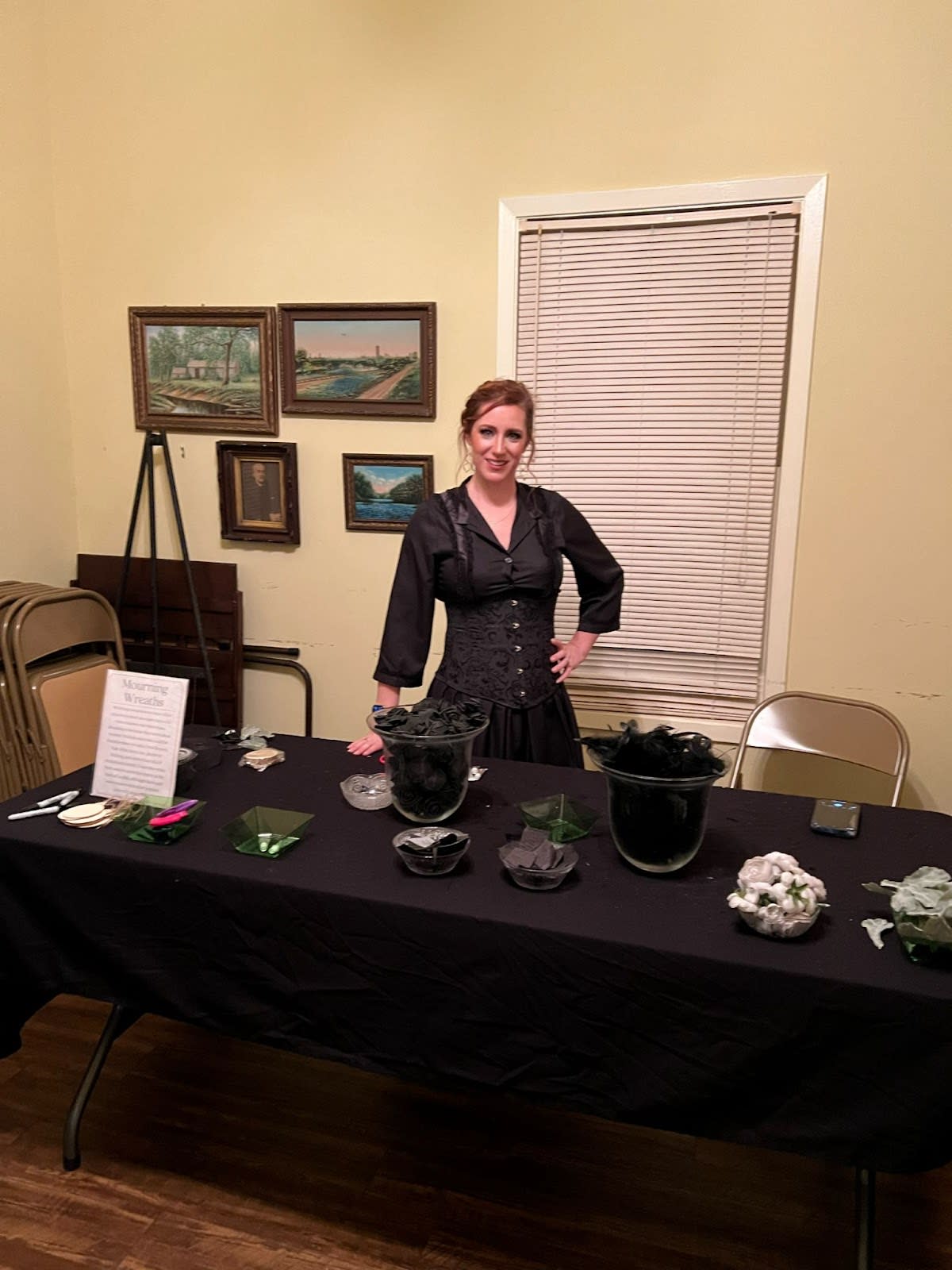 I decked out my table with handheld wreath making supplies because, let's be real no one had hours. My supplies were black feathers, black faux roses, pieces of fabric, some gray flowers, ribbon and some leaves. Guests were welcome to make them in a way that honored someone that had passed.
The guests loved making them and learning about them. Check out a close up of my table!
The guests were allowed to meander through the Mccullough House Museum, one of the Waco Historic Homes, they were educated about the types of food that would be served, why mirrors were covered, and one of my favorite rooms was right before you exitted. I learned too much in this room which was actually part of the original house. The room is probably 20X20 and housed over 8 people!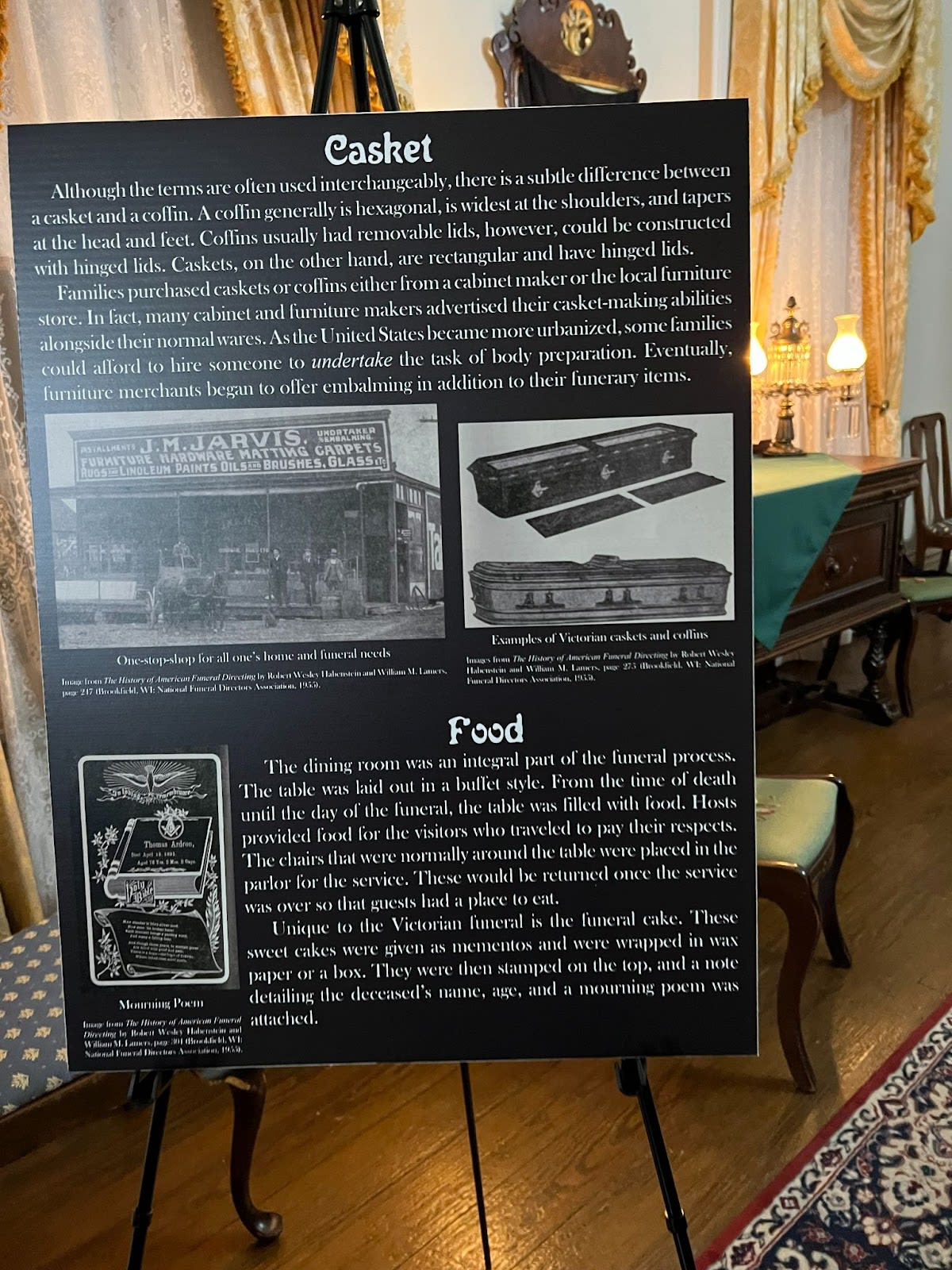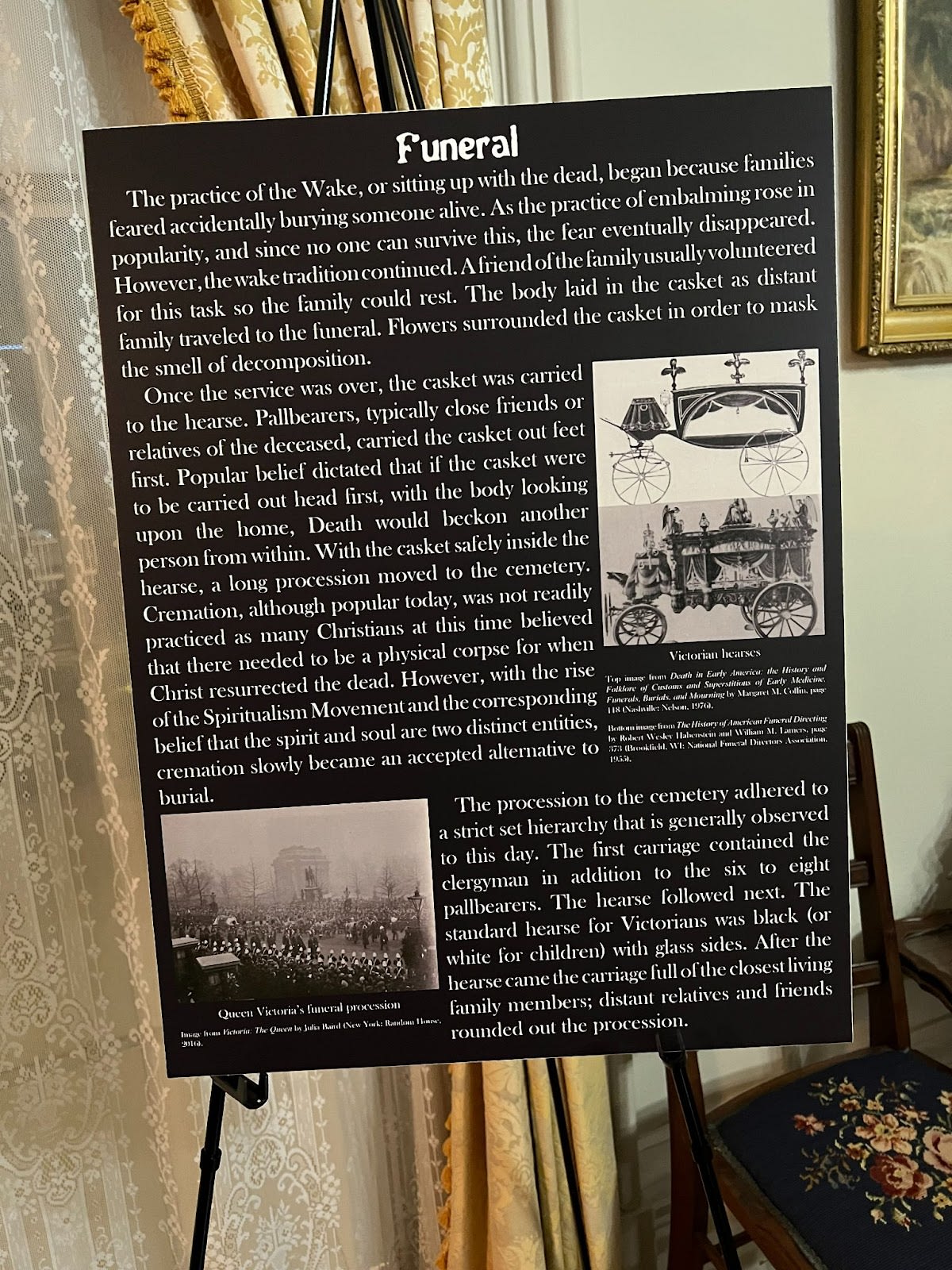 I learned all about embalming of the time and there was a massive binder full of how we have tracked Funeral Homes down in the Waco area. They were literally in someone's home. Historians local to Waco had an original embalming set from Wilkerson Hatch Funeral Home, and learning about the preliminary forms of embalming was definitely interesting. In the Victorian Era, it was not uncommon for families to preserve the body and take post moratorium photos with their loved ones. Now that may give us the heebie jeebies but those were the lasting and possibly only images they would have to keep.

This was just one of many of the events the Historic Waco Foundation holds throughout the year. The next big one that I am a part of is Breakfast with Santa, and I will have a hot cocoa bar! Don't miss out on that event. To see all the events visit: http://www.historicwaco.org/