No longer an Interstate 35 waypoint nearly an equal distance between Dallas-Fort Worth and Austin, Waco, Texas has become a destination city for those relocating to or within the Lone Star State.


Waco Homes for Sale
has long been a hidden gem, often standing in the shadow of Texas' four larger-than-life metropolitan areas: Houston, San Antonio, and the two aforementioned I-35 neighbors.
Now, this quaint burg of nearly 140,000 residents is only growing. With major companies like L3Harris Technologies, Amazon, SpaceX, and Hello Baby headquartered here, as well as Baylor University and McLennan Community College, which have dual enrollment with Tarleton State University and Texas State University, Waco offers space, an amenable cost of living, and a friendly small-town vibe with a booming local economy.

The tradeoff, however, is that simultaneously acquiring one property while letting go of another is no longer a simple "sell today, buy tomorrow" transaction.


Let's explore the finer points of the art of buying and selling your Waco home simultaneously.
Understand your options and what lies ahead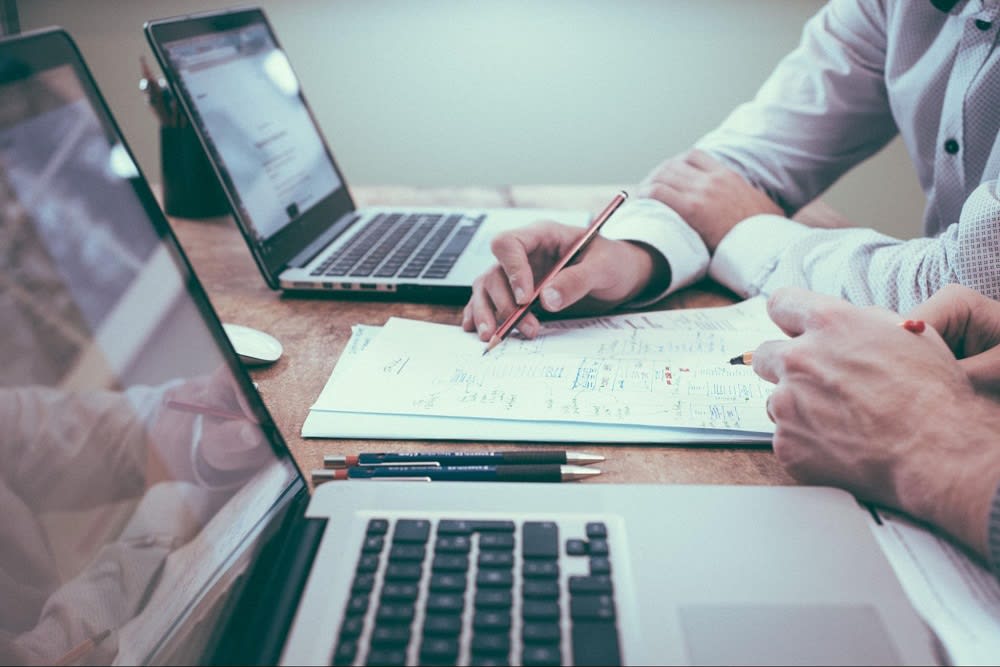 Whether it's the purchase or sale of a home, a singular property transaction presents numerous challenges. You're either prepping a house to sell or touring a bevy of them to fulfill a list of wants and needs. There are financial considerations, from securing funding on the buying side to capturing the right price should you find yourself selling a home. And, except for the rarest of transactions, property deals take time. In some cases, complex sales or acquisitions can take months to close.
Finally, it's immensely satisfying when a deal does close—you've acquired a dream home or lucrative investment property or capitalized on well-earned ROI.


When you're attempting the feat of simultaneous buy-sell transactions, the reward is magnified, but so too are the hurdles you'll face. Essential for any deal, big or small, planning and preparation are critical should you find yourself trading one living (or investment) situation for another over a similar timeframe.


Foremost, you should recognize the various paths available—and their pros and cons—for achieving your real estate goals.
Buying a home before selling
Attempting to secure a new home before selling your current residence allows you to quickly act when the right house becomes available. When interest rates are on the rise, buying sooner locks in a more attractive percentage, potentially saving you thousands of dollars over the life of your loan.


It also gives you someplace to go—permanently—when your listing sells. In other words, you only need to pack and unpack once and not worry about incurring additional moving or storage costs.


While it simplifies the logistics of simultaneous transactions, buying first also presents a heavy financial burden, especially if you run into delays selling your current home. No one wants to carry two mortgages unnecessarily, even if it's financially feasible. In addition, you should avoid backing yourself into a corner, selling a home for less than its value to escape a two mortgage scenario.
Selling a home before buying
Conversely, you're extending yourself the ultimate financial freedom when you sell before you buy. If you finance, lenders will find your situation far more attractive when vying for a mortgage without the burden of another. For cash buyers, you can solidify your already strong standing with proceeds from a lucrative sale in hand when you make an offer.


Unfortunately, if you find yourself in a competitive market, the dream of a quick closing purchase gives way to a desperate search for temporary housing. Short-term housing often comes at a premium, along with additional moving, storage, and ancillary costs. When you find a home to purchase, it could also come at a premium in the form of higher interest rates or increasing home prices.
Buying and selling within a similar timeline
The first step to buying and selling a Waco home simultaneously is to accept that the odds of both deals closing on the same day are minimal. That said, you can take steps to ensure a streamlined sales and purchase process to reduce the closing time between your deals.

Organize your finances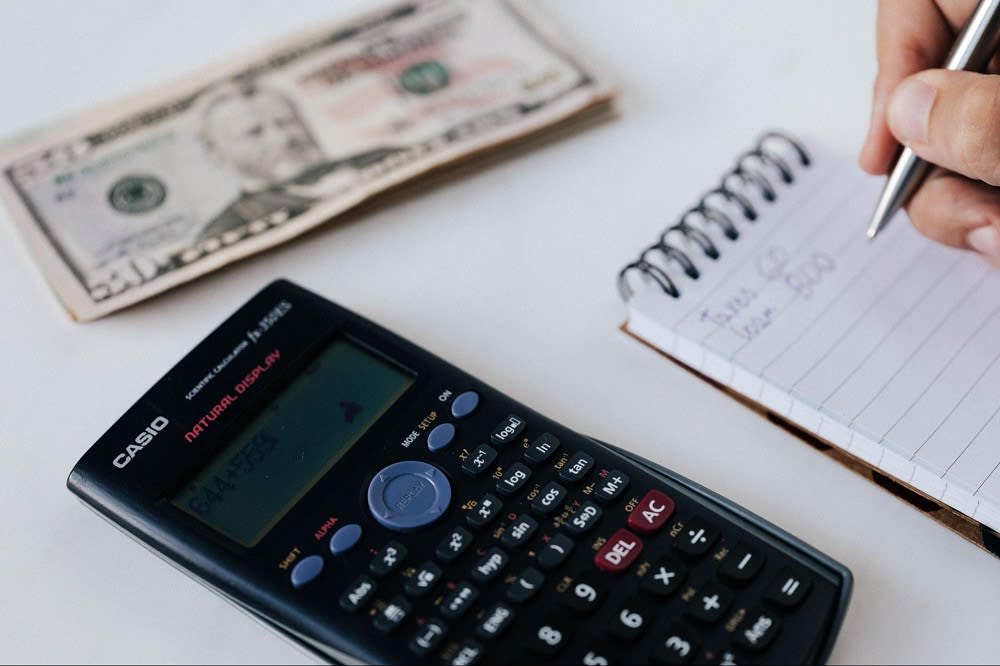 Perhaps the most crucial aspect of achieving simultaneous real estate transactions is your financial health. Dual transactions that close on the same day or even within a few days or weeks of each other are rare. A purchase and a sale move at different speeds; each has its nuances and requirements. Both can place heavy financial burdens on individuals who are ill-prepared.
Avoid any monetary pitfalls (and undue stress) with a deep financial dive before listing or looking for property. Determine how much house you can or want to afford. Outline where that money will come from and how your home sale will impact your position. It's also worth identifying how long you can comfortably afford two mortgage payments. You may not intend to make an offer until your current house is under contract, but the right opportunity may prove hard to pass up— especially in a hot market like Waco.


Knowing what you can and cannot afford and your specific financial flexibility in certain scenarios reduces the potential for surprises and gives you more confidence in closing two transactions at once.

Prepare your current home to sell as soon as possible
The moment you know you're ready to move on from your current Waco home is the exact moment you should start preparing to sell it. Arguably, this is the most straightforward aspect of the entire buy-sell process, but it can prove the most labor-intensive. Thankfully, the process serves two purposes: to ready your home so it can be in its best possible condition to attract buyers and provide you with a head start on packing and preparing for your upcoming move.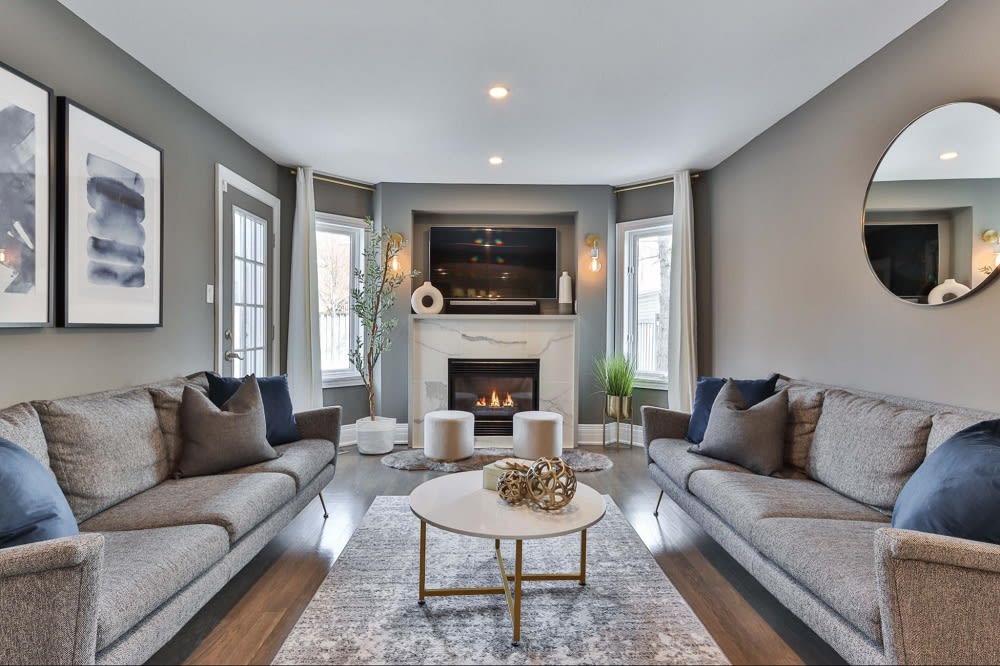 Based on your home's current condition, you may only need to clean, declutter, and stage the property to earn maximum value. Older, unique, or more challenging listings may necessitate targeted upgrades. In some cases, more extensive updates are required to make an impression with buyers, earning you a lucrative sale.
No one expects a full-scale renovation. However, consider ordering your own pre-listing inspection for insight into the overall state of your home. It places you in a better position to choose the repairs and improvements that make the most sense for the market and your desired sales goals.

Identify what you want from your next home (and where you want it)
If you hope to close two real estate transactions as close together as possible, the active home search process is not the time to figure out what you want from your next home. Yes, you can fuss over the minor differences or details between similar houses, but to maximize your and your agent's time, come to the home search process with a clear picture of what your next home should be.


This doesn't just mean the number of bedrooms or bathrooms you want. Determine your target square footage, acreage, layout, design aesthetic, need for storage, flex space or specialty rooms (a dedicated office, home theater, or game room), or necessary garage space to provide your agent with an overall idea of the homes you're looking for. It's rare to find a home that fulfills every last item on your wishlist. Identify what you're willing to compromise on—what are your absolute must-haves versus what can you live without or are willing to add later on? It will further streamline the search process.


New home availability is a significant factor in determining the success of your simultaneous transactions. Want to relocate to one of Waco's or the surrounding area's in-demand neighborhoods? You could find yourself waiting a few months before opportunities come available. This could force you to seek longer-term temporary housing or table selling your current home until new listings appear. Determine the top three to five areas you want to call home to help maintain a focused search that also provides a reasonable timetable of availability.

Anticipate navigating two different timelines
Sure, buying and selling Waco real estate occupies two sides of the same coin, but the path they occupy is divergent. While it may seem that buying a home is simply selling one in reverse —mirrored processes with similar parties involved—the timelines and requirements of each group can prove very different.


Just because your real estate buying team of an agent, lender, inspector, appraiser, insurance company, title company, and real estate attorney work efficiently doesn't mean the people attached to your home's buyer operate the same way.


Plus, the properties involved in dual transactions will also inspect or appraise differently and may have different insurance needs or have to clear additional regulatory hurdles or title requirements. A key aspect to better navigating timeframes is familiarizing yourself with the market. First, research available homes in the submarket you want to buy to identify any purchasing hurdles. Second, understand what current homebuyers are expecting in order to streamline your existing home's sale.
Partner with a knowledgeable Waco real estate agent