Are you ready to embark on the journey of buying your first home? While the prospect of looking at homes for sale in Waco is exciting, the overall process of buying a first home can be stressful and a bit overwhelming. To limit your anxiety and make the process as enjoyable and successful as possible, it's a good idea to be prepared and have the majority of your questions answered ahead of time. Here are some common questions from first-time homebuyers and answers that will help you once you're ready to work with a Waco real estate agent to find the first home of your dreams.

1. How much do I have to put down as a down payment?
Every prospective homebuyer has heard the rule of thumb about putting 20% down on the purchase of a home. If you are buying one of the median-priced homes for sale in Waco at $273,000, that would make your down payment $54,600. While putting 20% down will help you avoid private mortgage insurance, most loans do not require this large a down payment. There are loan options available for first-time homebuyers that require as little as 0% down to obtain financing. Be sure you talk with your mortgage lender to see what fees are associated with these types of loans and discuss which is your best option.
2. How much of a home can I afford?
Many of those buying homes for sale in Waco for the first time rely on their mortgage lender to tell them how much they can afford when they get prequalified. This is usually a mistake because the lender is using a formula that only takes into consideration your salary, debt, and credit score. To truly understand what you can afford, you need to do a detailed budget that includes all of your monthly expenses, as well as the money you want to save each month for retirement, large expenses like vacations, and building up your emergency fund. Keep in mind that homeownership will also mean more expenses than you had when renting. Your new home may be in an area where there are homeowners association dues. You will have to pay for utilities and maintenance of your home, and you'll have to plan for repairs or replacements when they crop up.
3. How do I find a lender?
Your Waco real estate agent will suggest that you decide on a mortgage lender prior to viewing homes for sale so you can start the preapproval process. If you're not familiar with the real estate industry or you're new to the area, you may find it difficult to select from the hundreds of mortgage options in the Waco area. The best thing you can do is to ask your real estate agent for referrals to lenders they have worked with in the past or work with currently and who provide a high level of service to their clients.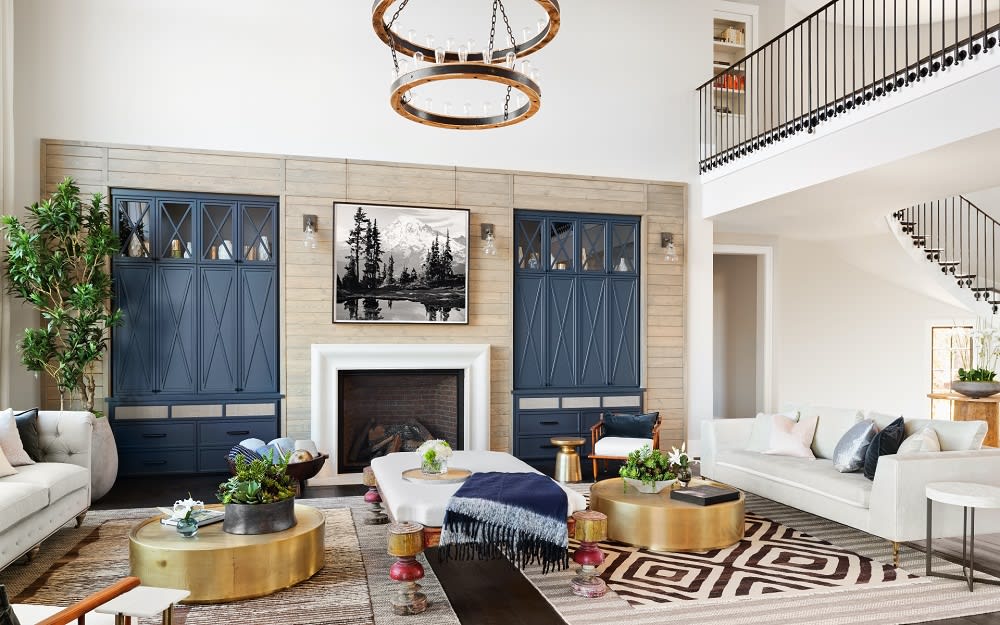 4. What types of home loans are there?
There are plenty of options when it comes to different types of loans for first-time buyers of homes for sale in Waco. Here are some of your choices:
Conventional mortgage. A conventional loan is backed by Fannie Mae or Freddie Mac and usually allows buyers to get a loan for as little as 3% down if they pay private mortgage insurance. To qualify for one of these loans, you typically need a credit score of at least 620.


FHA loan. This loan guaranteed by the Federal Housing Administration is aimed at those with weaker credit scores and offers loans for as little as 3.5% down. These loans often have added upfront costs and fees.


VA loan. If you are a veteran or active duty member of the military (or are married to one), you can obtain a loan backed by the Veterans Administration for as little as 0% down.


USDA loan. Looking at homes for sale in Waco that are outside of city limits? You may be able to qualify for a USDA loan that is aimed at those buying rural properties and offers 100% financing.
5. Am I responsible for paying commissions?
Many of those who are first-time buyers of homes for sale in Waco avoid using a buyer's agent because they want to save money. However, agents earn their money from a portion of the seller's commission, so you usually won't have to pay a dime to utilize the experience of a professional.
6. How should I choose the neighborhood I want to buy in?
Your real estate agent cannot make recommendations or give opinions on different school districts, neighborhood demographics, or other information that would push you toward a certain part of town. However, they can offer resources to help you choose the best neighborhoods in which to buy homes for sale in Waco. Ask for these resources and take your time researching so you can make solid choices once you begin your home search.
7. What costs am I responsible for?
The process of buying homes for sale in Waco is not an inexpensive one. As a buyer, you will typically be responsible for appraisal fees, property taxes, mortgage insurance, and homeowners insurance. Depending on your offer, you may also have to cover a portion of or all of the closing costs. You will also need to cover the down payment and earnest money.

Are you ready to achieve the American dream and buy your first home? By doing your research and educating yourself prior to looking for homes, you can reduce stress and enjoy the process. To take the next step, reach out to one of the trusted Waco real estate agents on The Truss Team for expert guidance.