There are few things as exhilarating in life as purchasing a home — and few things as substantial. From the actual condition of the property to the assurance that your money is well-spent, there are dozens of decisions to make before closing and waltzing into your new residence with a fresh pair of keys in hand.
If you have decided to move to Waco, Texas, the purchase of a residence is even more exciting. Home to outstanding museums, picturesque restaurants, and an abundance of parks, playgrounds, and hiking trails, Waco's charm is irresistible.
And yet, purchasing a property here still requires a certain level of diligence on your part. With this in mind,
The Truss Team
has put together this list of the questions you should ask your Waco real estate agent.
When was the home built?
The age of a home can have a direct impact on its condition. This surely doesn't mean that an older home will be lacking; some of the most marvelous pieces of Waco real estate are gorgeously restored homes that date back to the 20th century, including Greek revival masterpieces and Victorian mansions. Nonetheless, knowing when the house was constructed will give you an idea of the maintenance needs and changes it will require now and in the coming years.
Would you purchase this property?
At the outset, this may seem like an awkward, even challenging, question to ask. And yet, if a realtor truly believes in a home and the price at which it is set, they will give you a resounding yes. If they have doubts about it, they will provide you with the reasons they would pass on it and will steer you in a better direction.
How long has the home been on the market?
The number of days a home has spent on the market isn't always readily available, but your Waco real estate agent ought to know of this. If the home has lingered on the market longer than the average for the area, something may be amiss. The home's condition may not mirror its listing price, or the owner may have refused to accept contingencies. Quite possibly, if the house has sat on the market for some time, they may have struggled to sell it — and might be willing to accept a lower price and additional contingencies.
What are the neighbors like?
When you purchase a home, you aren't just buying the walls in which you will live and the lot the house rests on — you're also purchasing a part of a neighborhood. The personalities and behaviors of your neighbors will have a huge sway on whether you're delighted with your new home — or miserable. There may be early morning jackhammering on the next street over or a neighbor notorious for hosting continual, outrageous parties. Asking about the general vibe of the other residents on your street will give you a better sense of its noise level and other important matters.
Is there an HOA?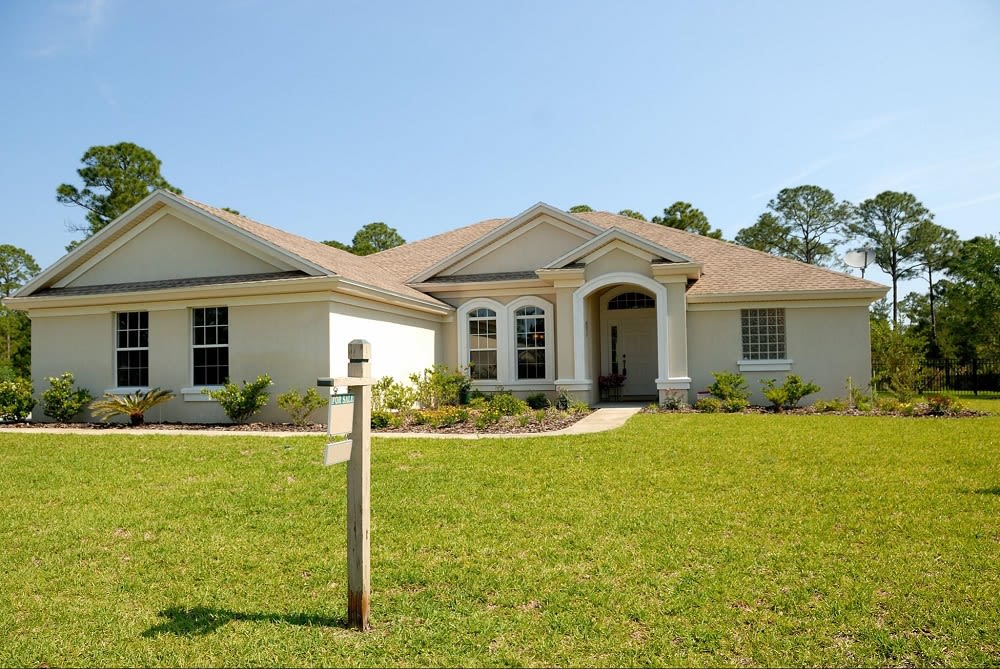 Homeowners associations can be a boon for a neighborhood, ensuring a certain amount of acceptable noise and renovations and overall endeavoring to create a peaceful environment. And yet, HOAs can be restrictive, too, so much so that you may feel like you're constantly walking on eggshells. If the home is part of an HOA, ensure you understand its rules and covenants — and if they suit the lifestyle you have mentally designed for your new Waco residence.
What are the nearest schools?
A region's school district is of utmost importance. You may not have children, or your own may have grown and flown. You might not plan on having children, ever. Regardless of where you stand, a home located in a high-ranking school district will increase its resale value and ensure it appreciates handsomely.
What is the neighborhood's future?
Are home prices declining, rising, or staying steady? Have there been any recent foreclosures? Are there any future developments that could enhance its appeal — or threaten it? If the home you have fallen in love with has a superb view, will it remain, or will the home in front of yours have carte blanche to add another level to their residence? The more knowledge you equip yourself with, the smarter and wiser of a decision you'll be able to make.
What are the utility costs and property taxes?
One of the biggest shocks first-time homeowners encounter is the tremendous difference in utilities they were paying when they were renting and the monthly costs that come with operating and maintaining a house. A meticulous real estate agent and seller will be able to provide you with recent bills to give you a sense of what you can expect to pay for water, electricity, wifi, and other necessities. Similarly, it's in your best interest to gain a handle on what you will be expected to pay in property taxes.
Why are the owners selling?
This may seem like a deeply personal question, but it can also be important — and revealing. If the owners are selling because they're relocating from Waco to Dallas for a job opportunity, that's one thing. Selling because they have perpetual disputes with their next-door neighbor is another thing entirely.
What is the home's appreciation rate?
You may be so smitten with the home you can't imagine ever moving again. And yet, life is nothing but an ongoing set of surprises and changes. You may have to relocate and sell at some point in the future. Having a solid sense of the home's ability to appreciate and what may decrease it should be carefully factored into your ultimate decision.
Work with a qualified real estate team
One of
The Truss Team's
greatest attributes is that they welcome any and all questions — and appreciate the opportunity to educate their clients throughout every step of the buying process. If you're searching for someone to direct you toward the most splendid Waco homes for sale, book a consultation with them today and start savoring a solid, satisfying working relationship.