Waco is a city in Texas located halfway between Dallas and Austin with an estimated population of 138,486.

Farm-to-table is defined as a movement toward food that consists of fresh or locally grown or produced food. Restaurants that call themselves farm-to-table restaurants use locally sourced ingredients and food, either for the entire menu or for parts of it.

In Waco, Texas, many of the nearby restaurants only use locally sourced ingredients in the foods they make and sell. Here are some local farm-to-table favorites!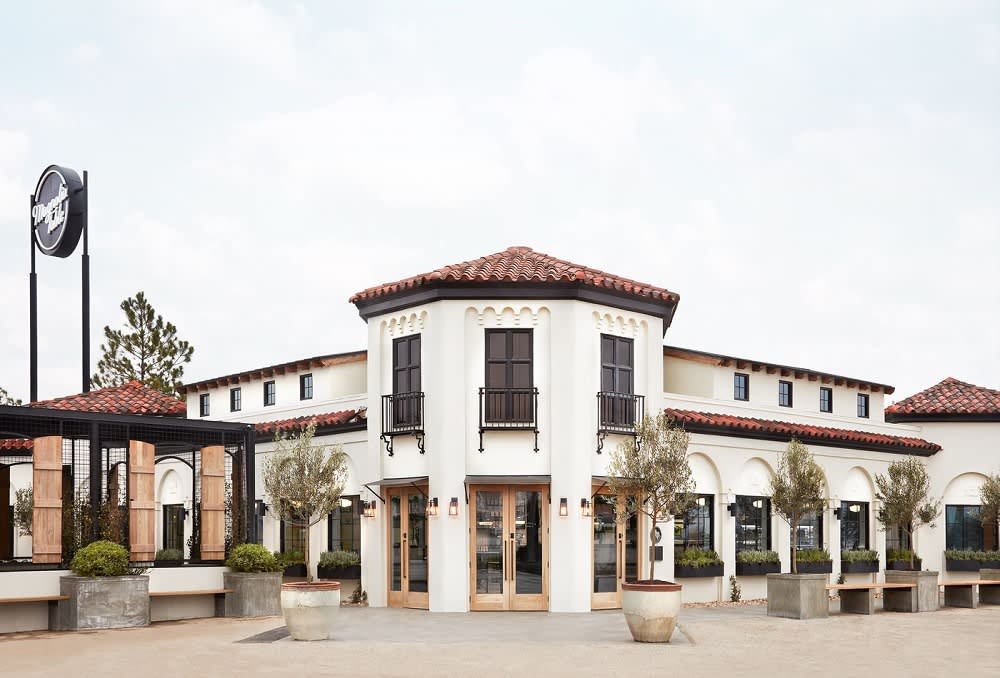 Image credit: eaterdallas.com

Magnolia Table
Magnolia Table is a full-service restaurant with a chic farmhouse atmosphere that is the trademark of the restaurant's founders, Chip and Joanna Gaines of the popular HGTV show Fixer Upper.

The restaurant, which is located within the Gainses' wildly successful Magnolia Market, serves breakfast and lunch made with farm-fresh ingredients. Food is also prepared to go. The menu is packed with items such as breakfast tacos and biscuits. Customers also love the complimentary salted caramel candies they receive along with their checks at the end of their meal.

Magnolia Table is known for its farm-fresh food and is very popular among locals and tourists alike. Because it's so popular, there's usually a wait, so reservations are highly recommended.

Magnolia Table is open from 6 AM to 3 PM Monday to Saturday and is closed on Sundays.

Address: 2132 S Valley Mills Dr., Waco, TX 76706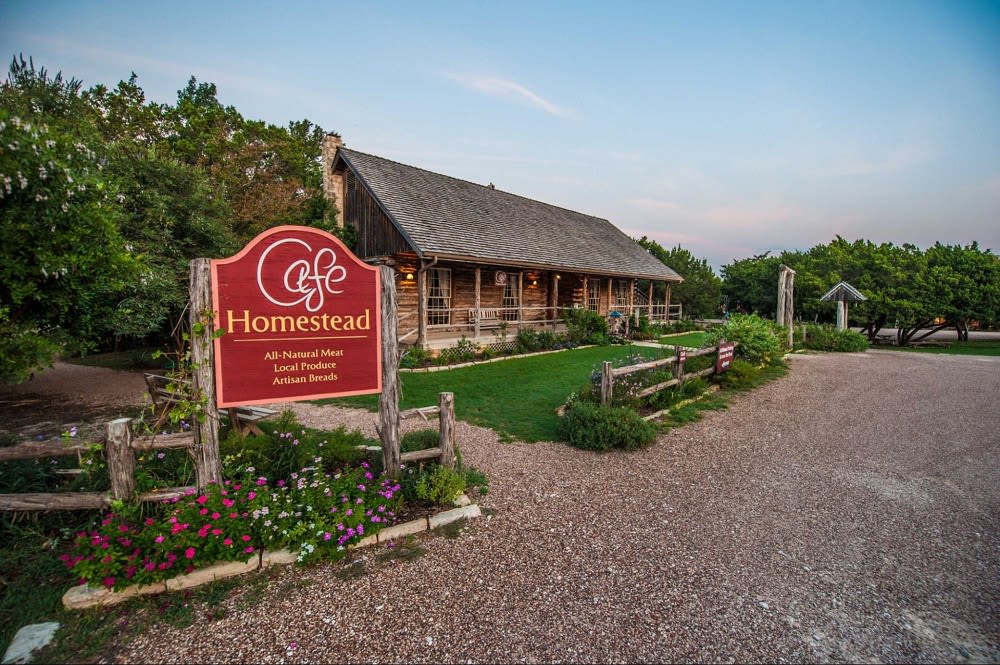 Image credit: tripadvisor.com
Cafe Homestead
Cafe Homestead is a longtime standby in Waco that is most known for its locally sourced American cuisine and special farm-to-table dinners. It's been one of the most-loved restaurants in the city since 1994.

This restaurant serves fresh, natural food with ingredients from Homestead Heritage, a traditional farming community in Waco praised for its pasture-raised beef, fresh bread, and award-winning local cheese.

Customers have the ability to tour Homestead's farm, gardens, and working craft shops. You can even enjoy a hayride to a scenic vista overlooking the Brazos River! Locals love the restaurant's authentic Texas feel and fresh, organic dishes.

Cafe Homestead is open 11 AM to 3 PM Monday to Wednesday and 8 AM to 3 PM, 5 to 8:30 PM Thursday to Saturday. The restaurant is closed on Sundays.

Address: 608 Dry Creek Rd., Waco, TX 76705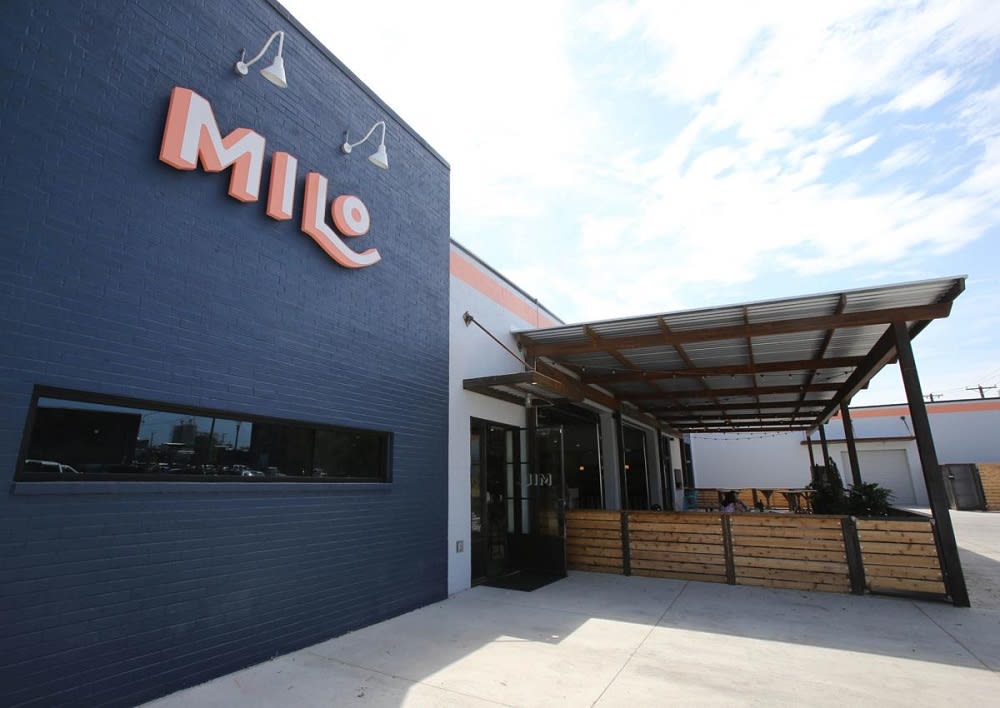 Image credit: wacotribune.com
Milo
Milo is an airy, rustic-chic eatery that serves up seasonal Southern comfort food along with cocktails, beer, and wine.

With farm-to-table dishes, great vibes, and awesome service, this place is well-liked by Waco locals, and people enjoy gathering here for a chill night out. Whether you visit with your partner or your best friends, or if you just need a place to unwind after a long week at work — you'll be sure to find something you love on the menu here.

Milo is open 11 AM to 3 PM and 5 to 9 PM on Monday, Wednesday, and Thursday, 11 AM to 3 PM and 5 to 10 PM Friday and Saturday, and 10 AM to 3 PM, 5 to 10 Sunday. The restaurant is closed on Tuesdays.
Address: 1020 Franklin Ave., Waco, TX 76701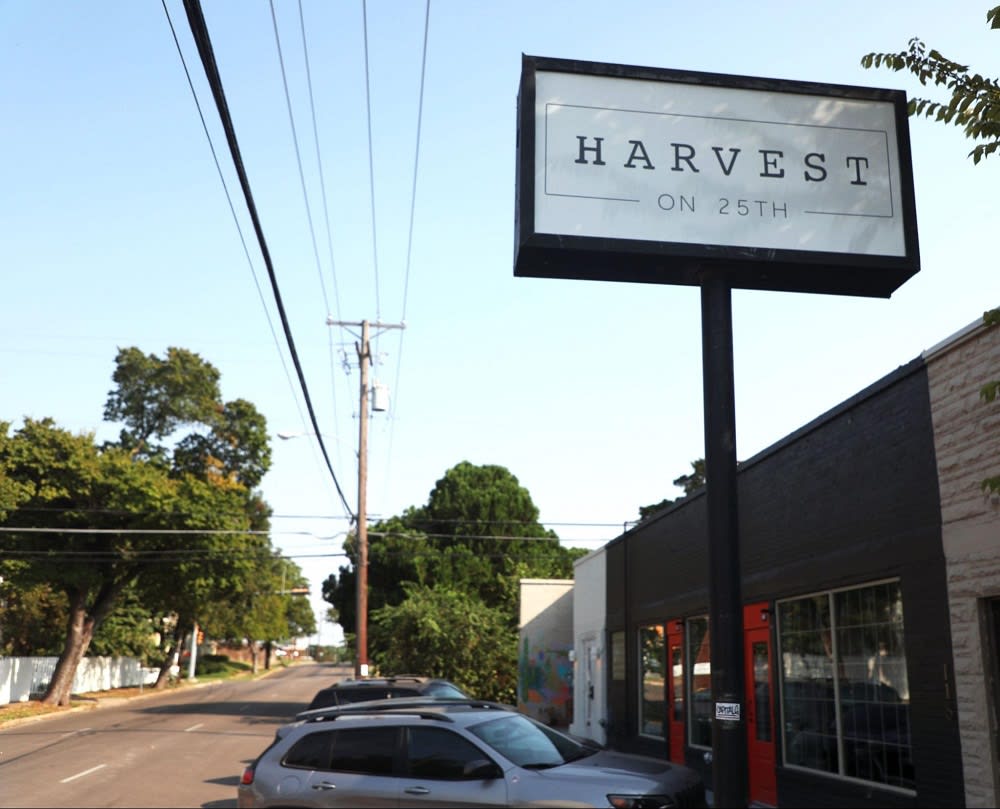 Image credit: baylorlariat.com
Harvest on 25th
Harvest on 25th is a delicious farm-to-table restaurant that is known for being a little more unique than many other breakfast restaurants.

With excellent gluten-free, vegetarian, and vegan options, Harvest on 25th is popular among Waco locals because of how different it is from other restaurants in the area. The quality of food is top-notch, the service is quick and the atmosphere is welcoming.

Hours of operation are 8 AM to 3 PM Wednesday to Sunday. Harvest is closed on Monday and Tuesday.

Address: 112 N 25th St., Waco, TX 76710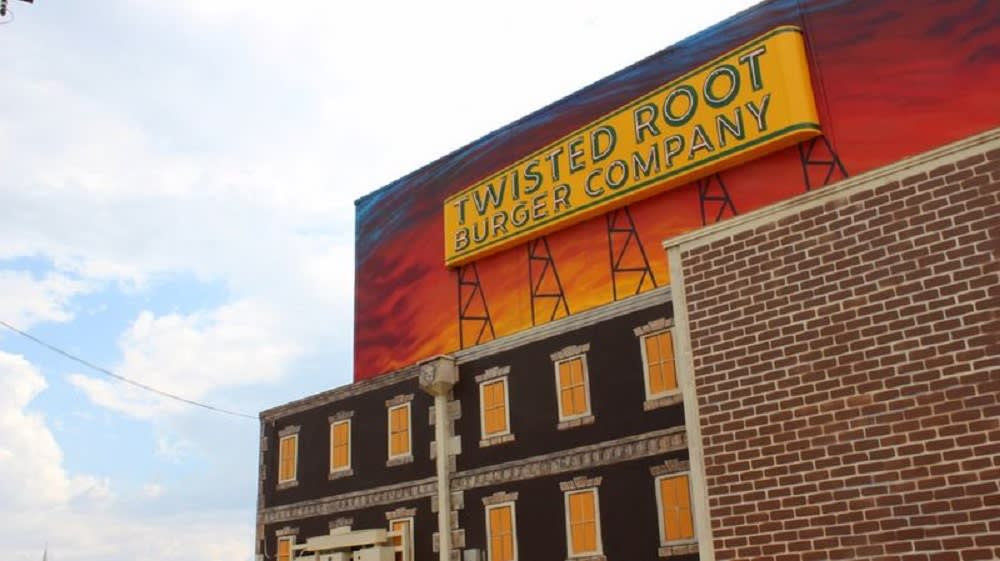 Image credit: twistedrootburgerco.com
Twisted Root Burger Co.
The only chain restaurant on this list is Twisted Root Burger Co., which is known for its gourmet beef, turkey, and vegan burgers as well as its spiked shakes. There are several Twisted Root locations throughout Texas, and the Waco location is fairly new.

It's set in a former playhouse that has been transformed into a quirky sit-down restaurant and bar with lots of character. It also has four projector screens that are perfect for watching any sports game.

This location offers traditional Texas-style decor, full of reclaimed wood and beer keg lights that illuminate the walls. It's a great place to gather with family and friends to have a delicious burger and some good brews. There are some veggie options available, including a meat-substitute burger, and many of the menu items are farm-to-table.

The hours of operation for this restaurant are 11 AM to 9 PM Sunday to Thursday and 11 AM to 10 PM Friday and Saturday.

Address: 801 S 2nd St., Waco, TX 76706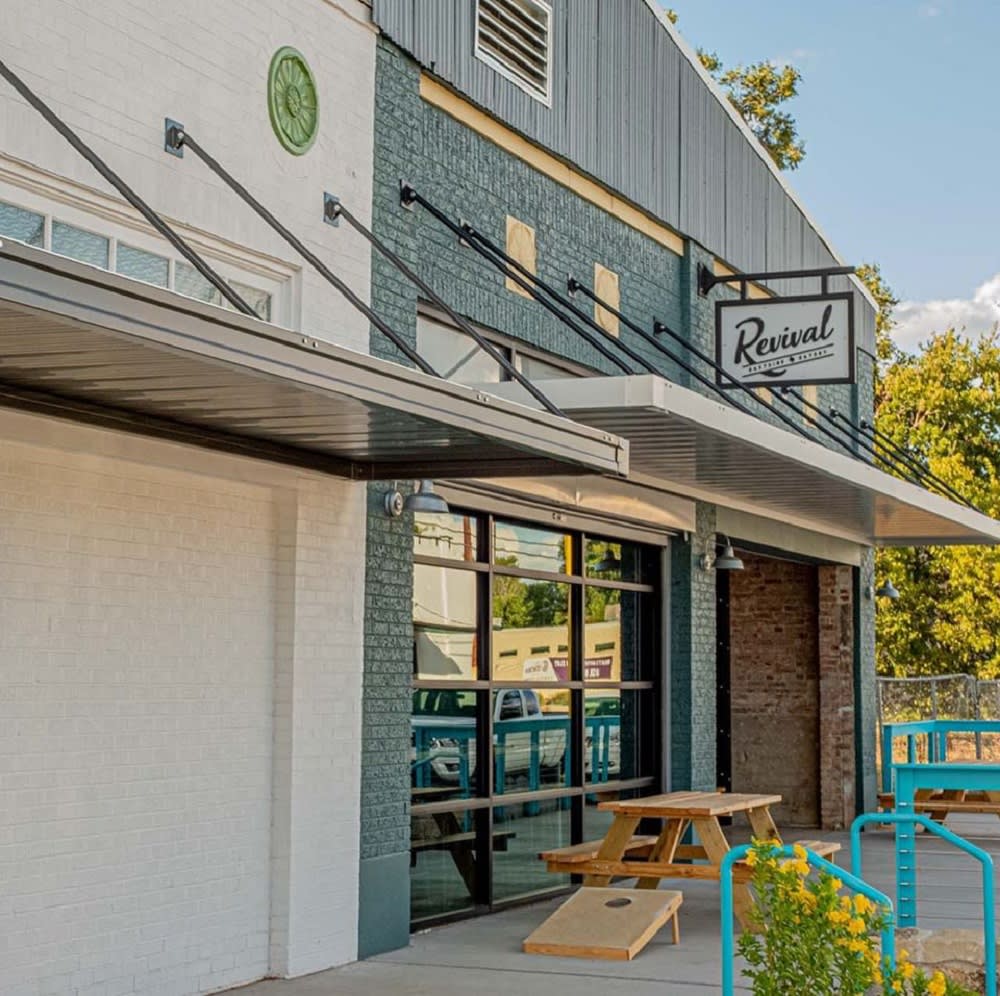 Image credit: baylor.edu
Revival Eastside Eatery
Revival Eastside Eatery is a small restaurant that serves Texas-sourced food, including house-made salads, sandwiches, and burgers. There is also beer and wine.

This restaurant is set in what once was the Waco Community Baptist Church, which had been vacant for many years. With a little bit of tender love and care, and some much-needed revitalization, the Revival Eastside Eatery was born, and today the building's natural beauty shines through. And the atmosphere of this restaurant is a major selling point for its many repeat patrons.

The philosophy at Revival is simple: greet people with a smile, serve delicious food and maintain a place for people to gather. And many Waco locals would agree that they thoroughly live up to this philosophy at Revival. The staff is friendly, the food is delicious and the dog-friendly outdoor patio is a popular gathering spot.

Revival offers a fun ambiance and a fantastic selection of Texas-sourced menu items. It has been called a hidden gem of Waco by many locals, and the locally sourced food makes it much in the community. We highly recommend ordering the burger — we promise you won't regret it!

The hours of operation at Revival Eastside Eatery are 11 AM to 3 PM Tuesday to Thursday, and 11 AM to 8 PM Friday and Saturday. The restaurant is closed Sunday and Monday.

Address: 704 Elm Ave, Waco, TX 76704
Want to know more about Waco living?
If you're interested in Waco real estate or homes for sale in Waco, TX, contact The Truss Team to reach out to one of their knowledgeable real estate experts.

*Header image credit: tourtexas.com